How can we educate & Involve young adults in politics?
woke up! – A political Awareness campaign
PROBLEM
California's polls for District Attorney open in June, but few people know the power their D.A. holds, and even fewer vote. ACLU NorCal wanted a strategy to reach young adults specifically, to educate & involve them in the 2018 D.A. race.
Solution
Weiwei and my "Woke Up" campaign strategy incorporates successful brand and content strategy elements from popular news sources into a website and "woking up" survival kit. At first glance, the kit is a humorous way that pokes fun at people who think they are "woke." However, the "Real Deal" version challenges people to think critically about criminal justice reform and their political engagement—Are you really as woke as you think you are?
WHAT I DID
Conduct secondary and primary user research: criminal justice system, popular news sources for millennials, successful trends and modes of communication

Concept awareness campaign, a new approach to political activism

Prototype (physical + digital) artifacts and evaluate concepts

Present at ACLU NorCal office in San Francisco
8 WEEKS (2-person team), FALL 2016
SOFTWARE: Keynote, Paper, Sketch, Abstract, Notion, Illustrator, Pixelmator
"young adults" are drawn to info that is colorful, shareable, relatable, consumable, & resonates with their values.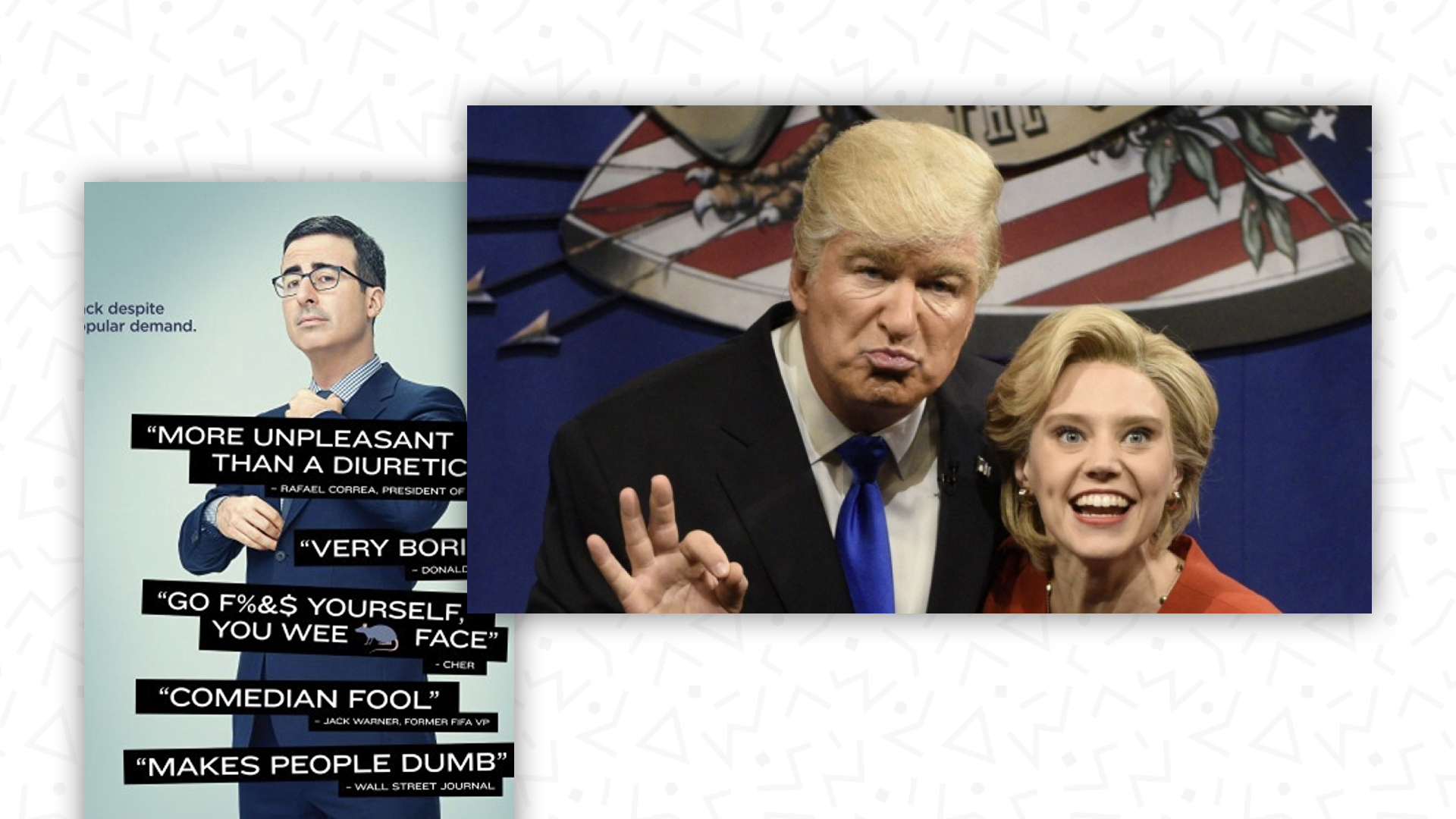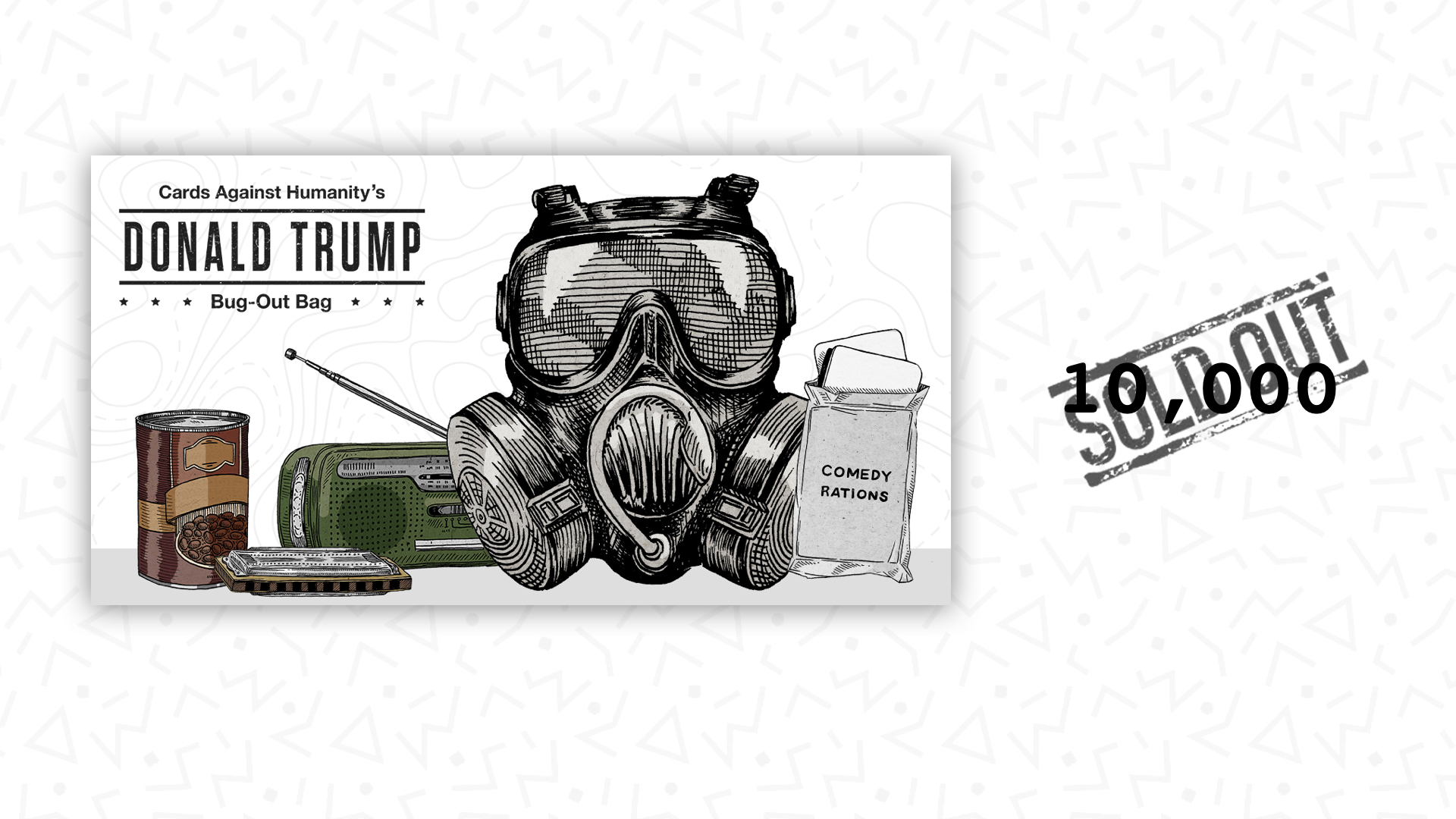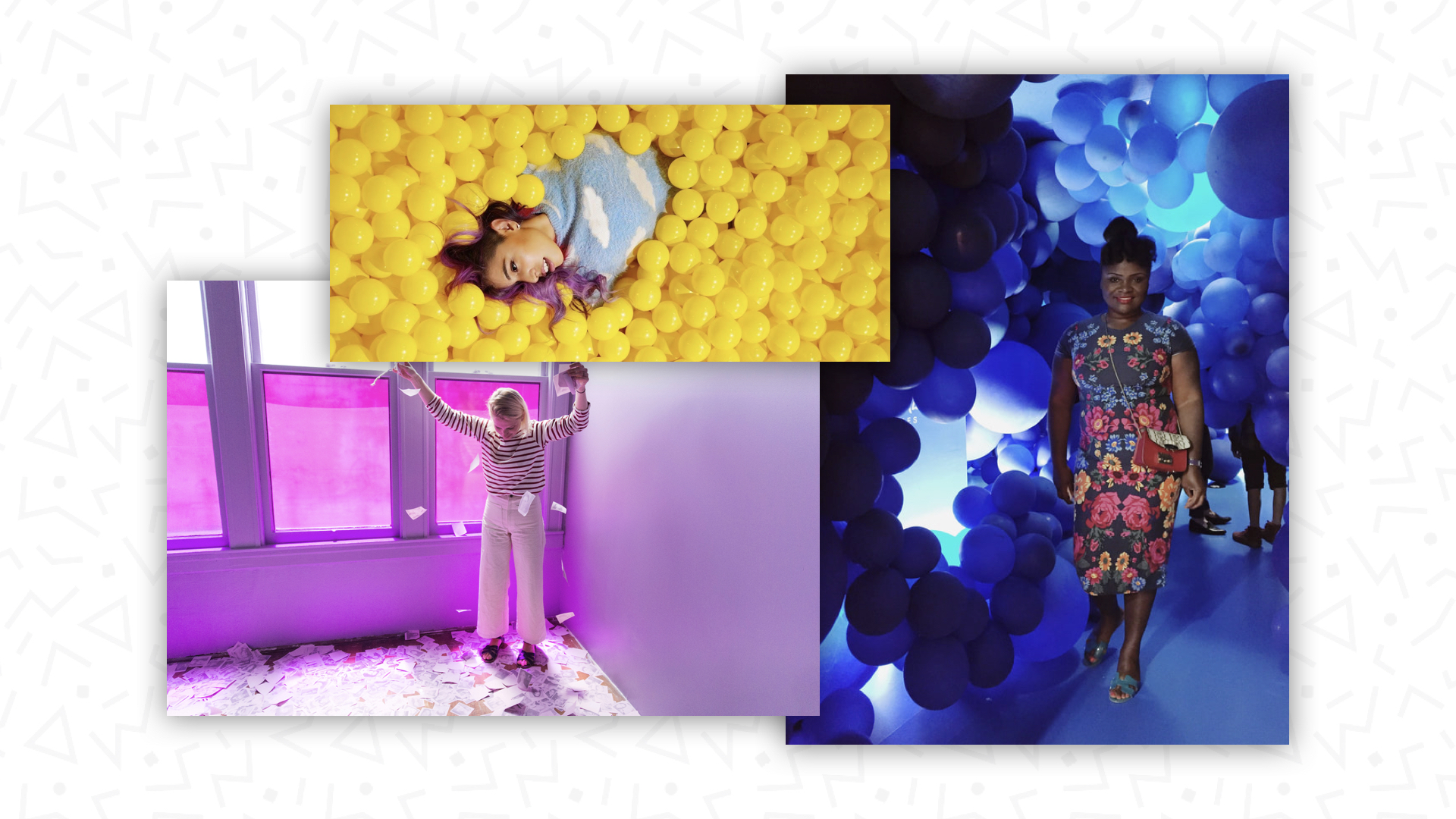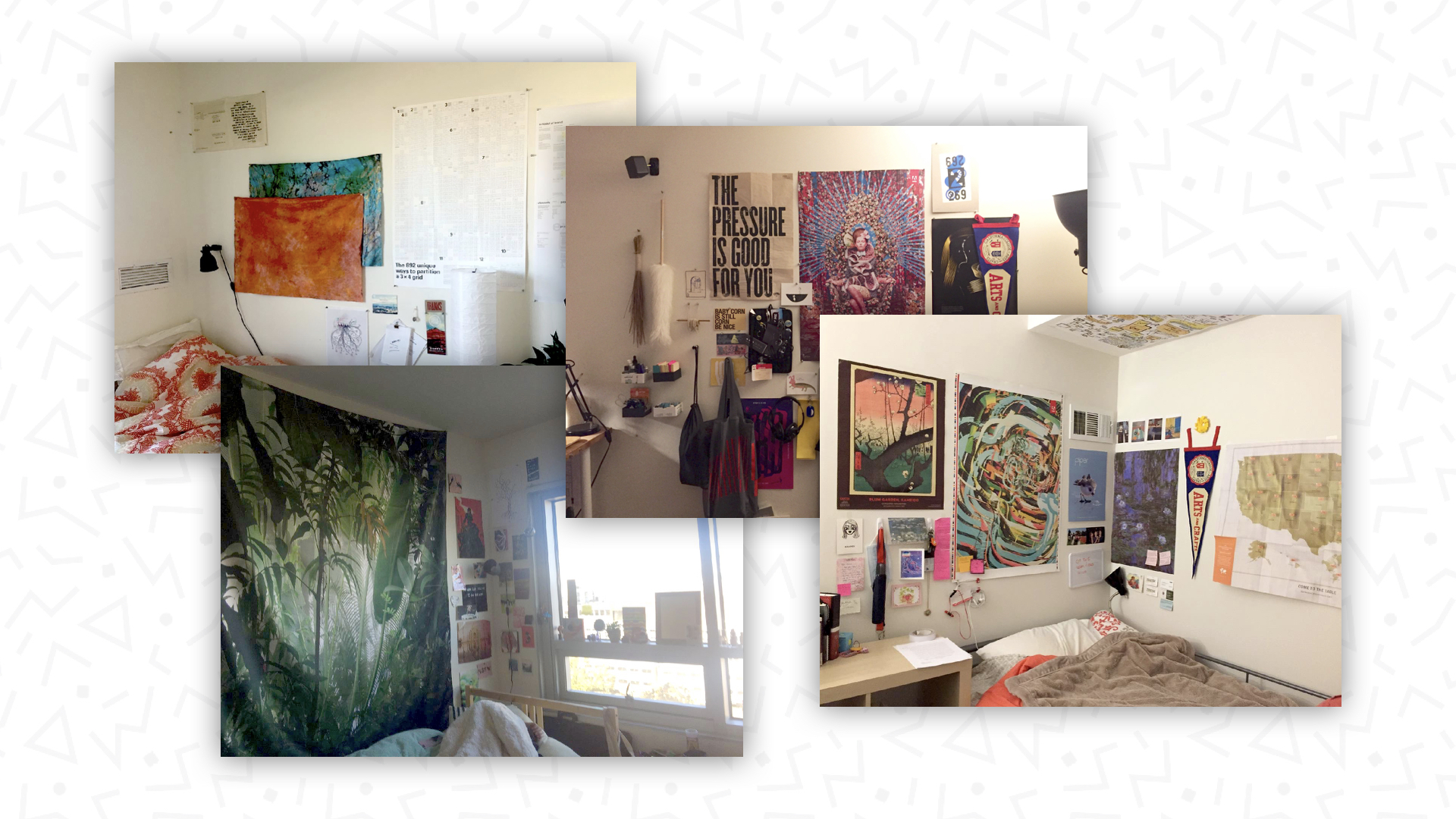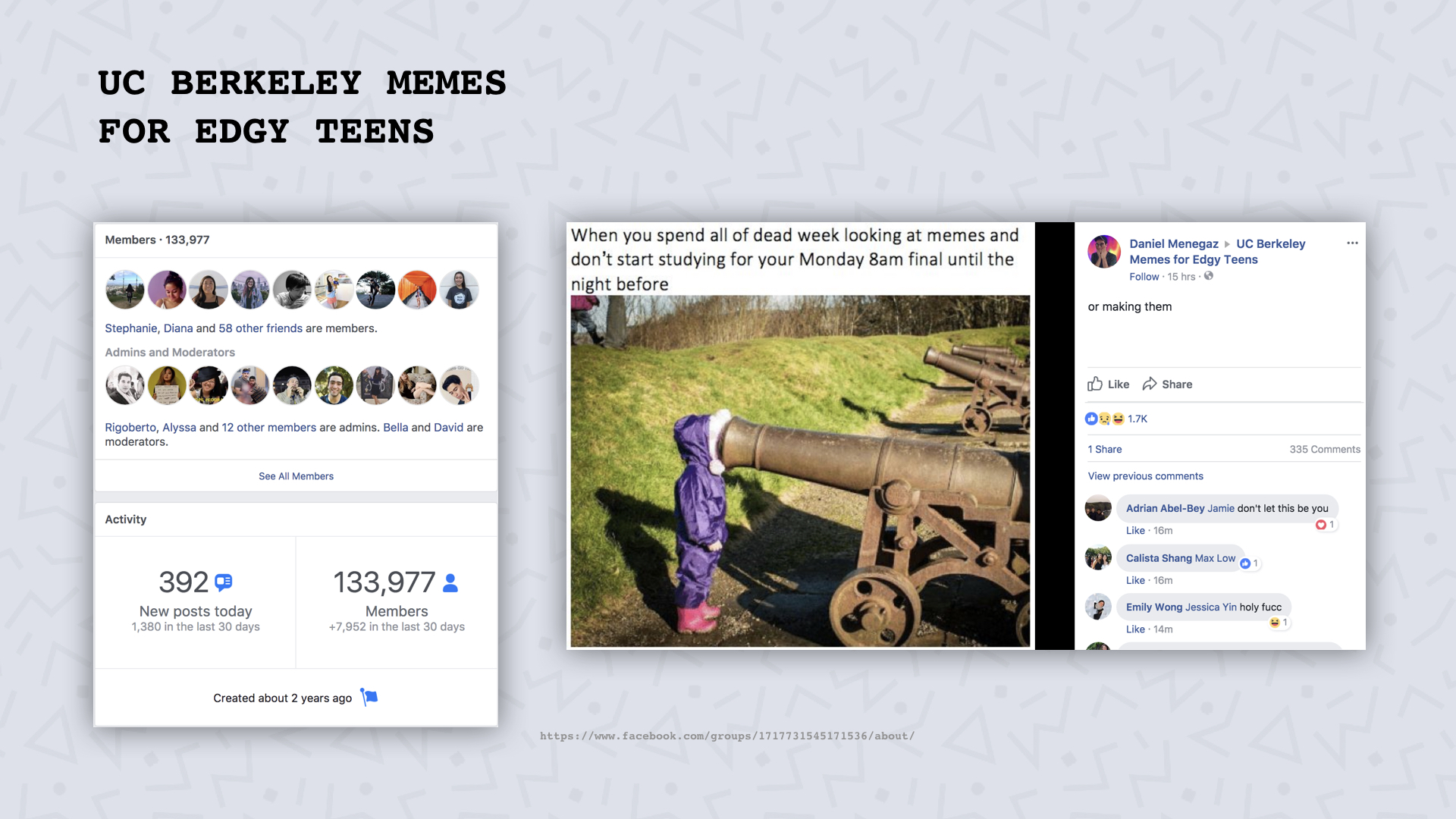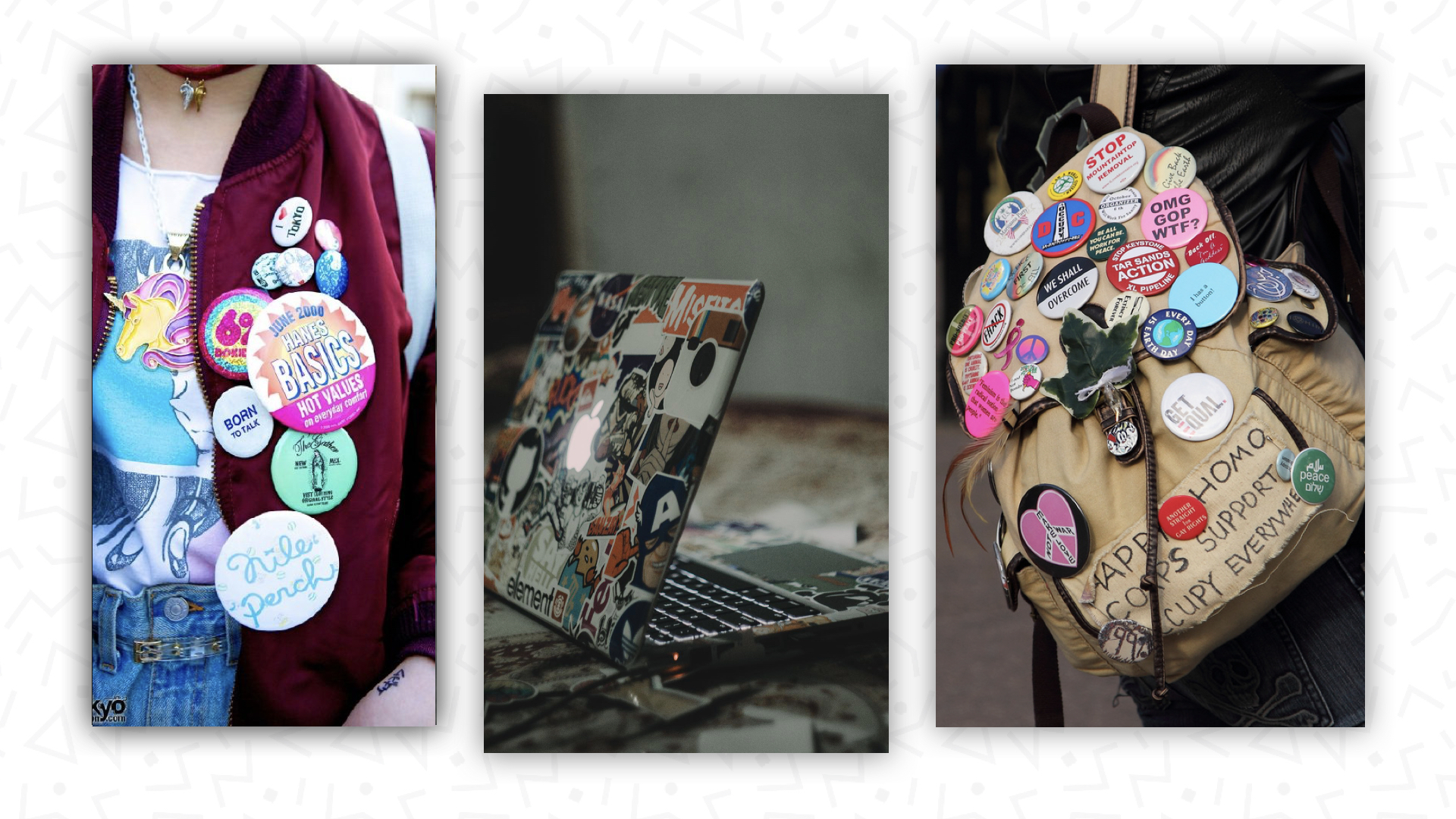 to catch the attention of our audience, Each item in the "woking up" therapy kit was given a double meaning
"Cope with Woke" Therapy kit
A therapy kit packed with bare necessities to help you and your friends who are suffering from being too woke. Let us help you cope with your woke.
EX: Therapy Cactus
Therapy Cactus so you can comfort it (and yourself) while you watch SNL and Last Week Tonight.
The Real Deal kit
A kit with items to help you and your friends woke up and pay attention to your local politics. Do you know what your county's District Attorney is doing?
EX: The Real Deal Cactus
Criminal Justice is the subject no one wants to touch. Dare to touch it.
All the items are specially packaged and designed with an exterior or interior that relays statistics and stories. Even if people clicked "Buy" without seeing the real deal, they would hopefully be educated when they unbox their kit.
In our prototype, we designed a UI with two site layouts the viewer can toggle between: Cope with Woke vs Real Deal. Talking about criminal justice reform laws right away in any conversation can make things awkward and uncomfortable very quickly. We wanted to give young adults a friendly entry into learning about D.A.s and their impact on Alameda County laws.
strategic plan: educate, engage personally & locally.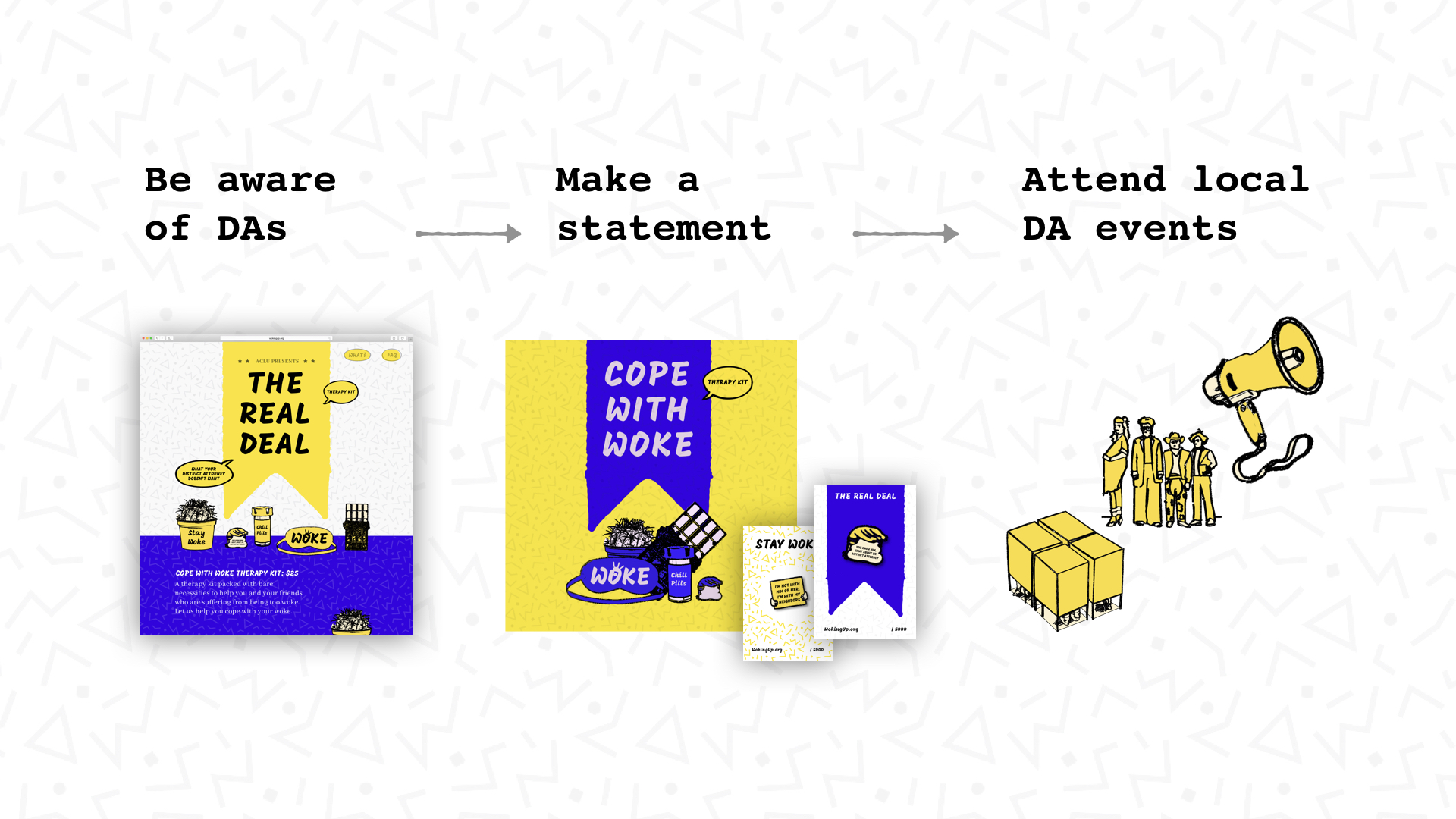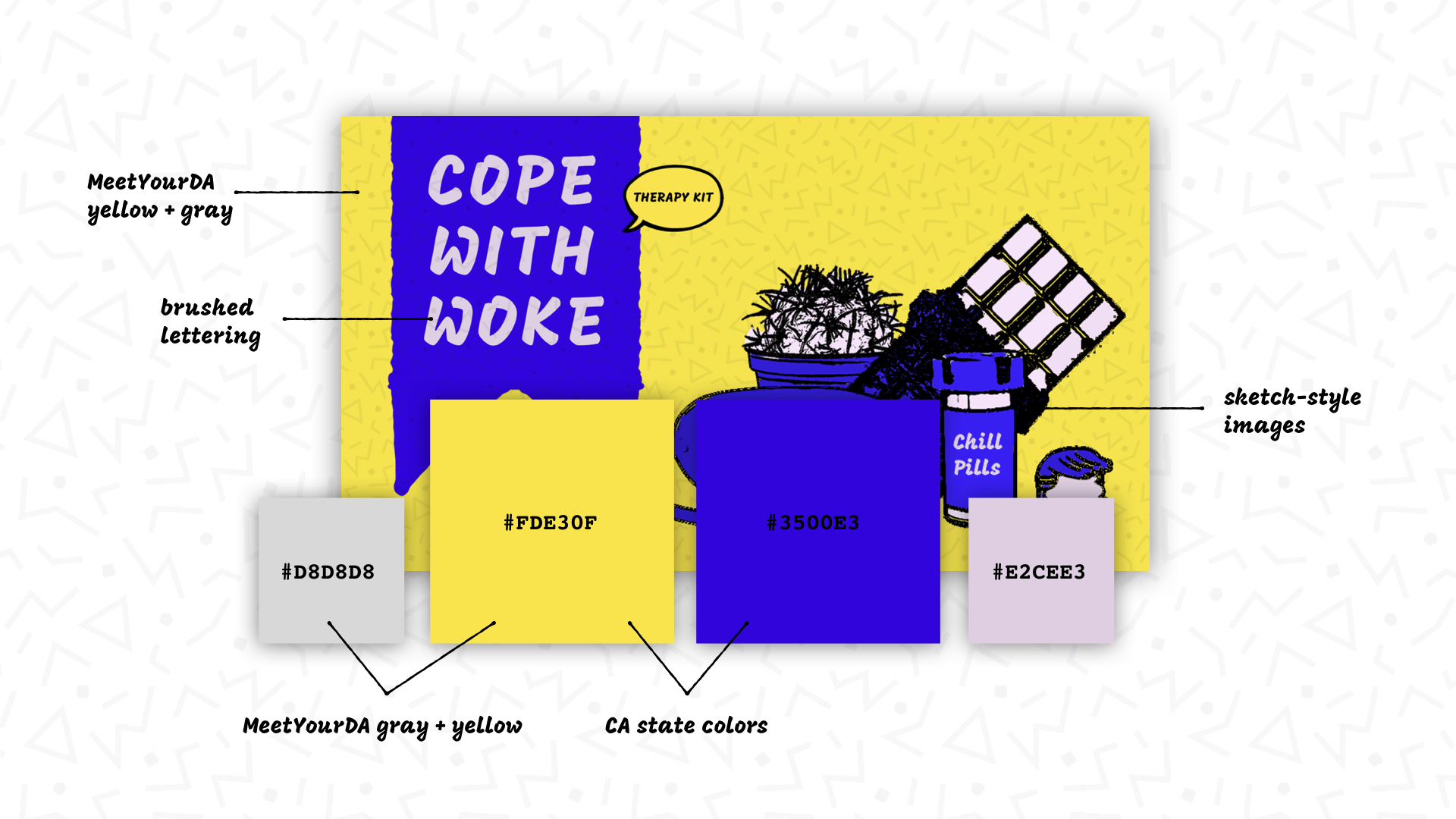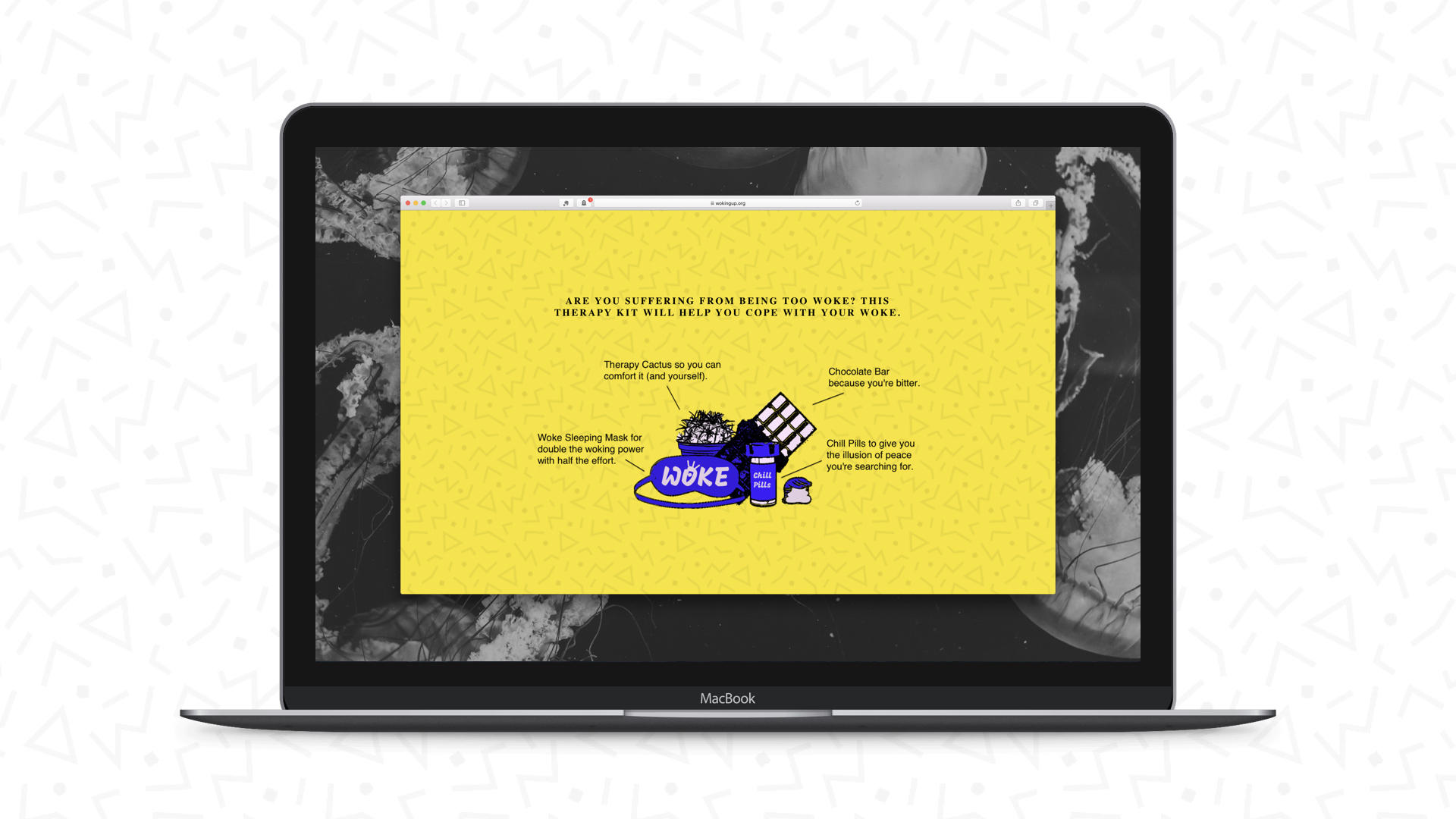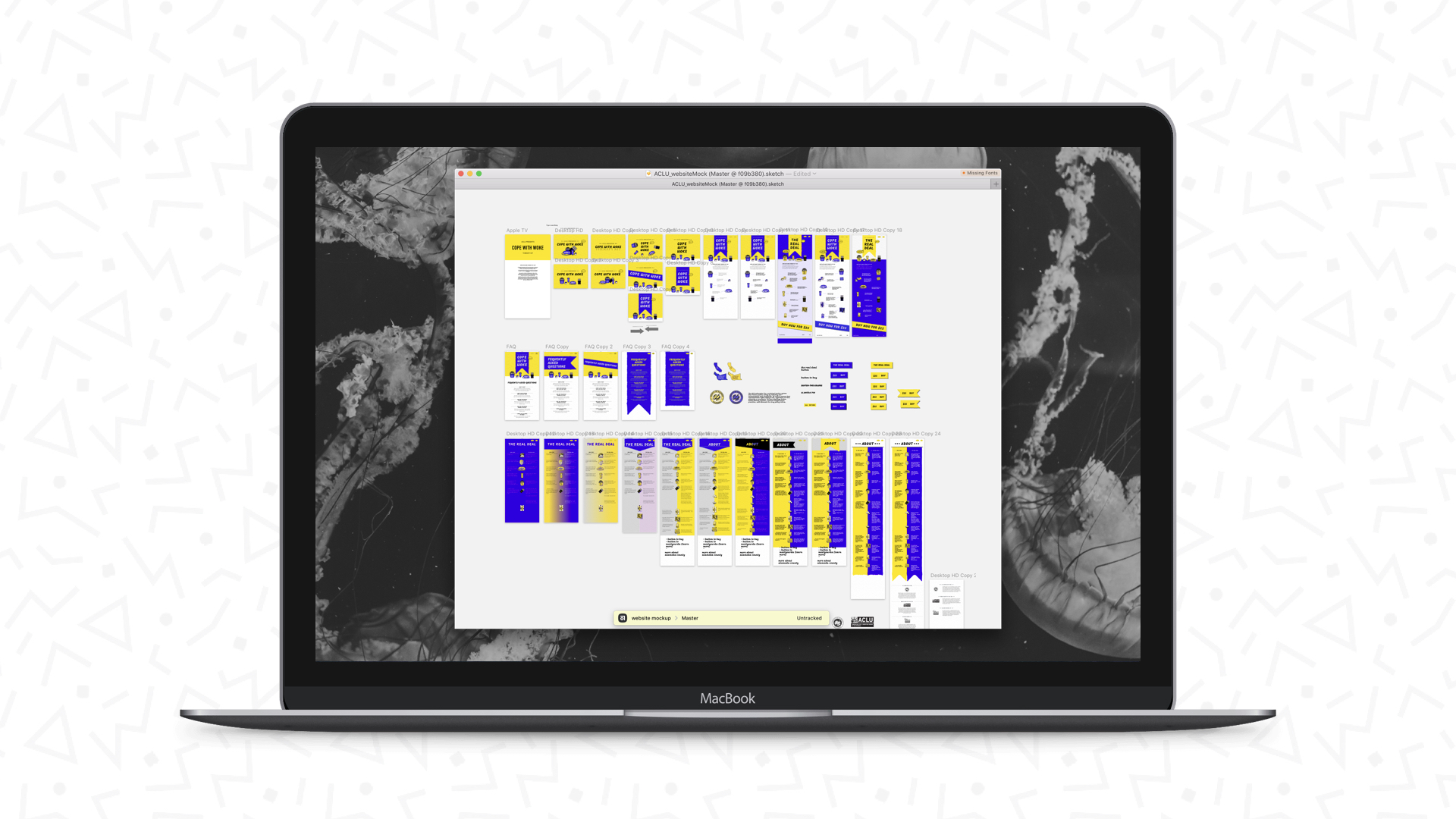 Paper process = map for lost designers
There were periods of time when Weiwei and I would feel overwhelmed and lost. Our solution had the potential to transform how ACLU and other organizations approach young adults about politics—whatever our solution was. When we were stuck, we would pull out large pieces of butcher paper and just start doodling and writing in big, bold sharpie and tried to laugh while we worked. To our surprise, our best ideas came out during these exercises.
Content Strategy = awesome
Most of our concepts relied on messaging and the content itself. We don't know much about Content Strategy, but I had some experience from my internship and an independent project. Sticky notes definitely helped. Our countless iterations and hard work paid off when our ACLU Director contact laughed and "wow"d her way through our final presentation.